WHAT IS THE 2020 ELECTION EVIDENCE PROJECT?
The 2020 Election Evidence Project was started in response to the media refusing to report on factual pieces of evidence regarding the 2020 election. Our goal isn't to convince you of some grandiose conspiracy theory, but instead, to present you with information the traditional media isn't reporting and allow you to form your own opinions. Because the media generally isn't reporting on what we'll be presenting, inevitably a lot of our sources will come from independent and right leaning news sources, tech experts, politicians, lawyers, whistleblower, witnesses, and judges themselves.
I highly encourage you to question everything you see in each piece of presented material. With that said, it's important to be careful of dismissing information due to the source rather than the claim.
Example: If you see a Youtube video that claims something which makes you uncomfortable, don't throw out the claim because it's from a source you're not familiar with. Research the claim instead. It's easy to fall into the trap of dismissing evidence from a source (instead of verifying the claim) because as humans, we have an inherent need to be "right." This is dangerous as our human minds are conditioned to believe pretty much anything that will make us feel "right" even when the truth is contrary to the feeling. (This is a term known as cognitive dissonance.)
Throughout your research if you see something that doesn't sit well with you, match it up with available sources and evidence to fact check it. When doing so, watch out for misleading "fact checkers" whose headlines will claim to dismiss a "fact" when in reality they only dismiss a portion of a fact or outright masquerade as false evidence being real to prove a point, agenda, or simply get clicks (Reuters, AP, USA Today, Politifact, and others are notorious for this). Remember to question everything and come to your own conclusions.
Finally, please understand, we're not saying that anything posted on this site is right or wrong, we're simply pointing out the things that traditional media isn't reporting. Our goal is to share the information and allow you to decide.
To understand more about how cognitive dissonance works click here:
CAN THE "FACT CHECKERS" BE TRUSTED? YOU DECIDE.
We encourage you to do your due diligence everything listed on this website. Keep in mind Reuters, AP, Leadstories, and other "fact checkers" are paid for by left leaning groups and are often not just biased, but proven to be deceptive in their "reporting". One of the more well known examples is in PA where there were 202k more votes than voters.  In a nutshell, the PA state senators created a report that proved there were 202k more votes than voters (Something we're seeing also in Maricopa county) and the fact checkers labeled this as "debunked." What the "fact checkers" omit from their "reporting" however, is that the senators used the numbers that the state provided them to come to their conclusion. The same thing also happened in Georgia which was proven by Trump's lawyer on the leaked phone call Brad Rafensberger. More than anything, ALWAYS follow the money as a way to determine the validity of "fact checking" organizations.
Also, feel free to use the image below as a place to begin doing your due diligence on how fact checkers and the media work together to push false narratives. Be sure to research the Bilderburg Meetings, Council On Foreign Relations, and The Trilateral Commission along with who funds these groups and how much influence they have over the handful of mass media companies. Click here for a link to the full size image.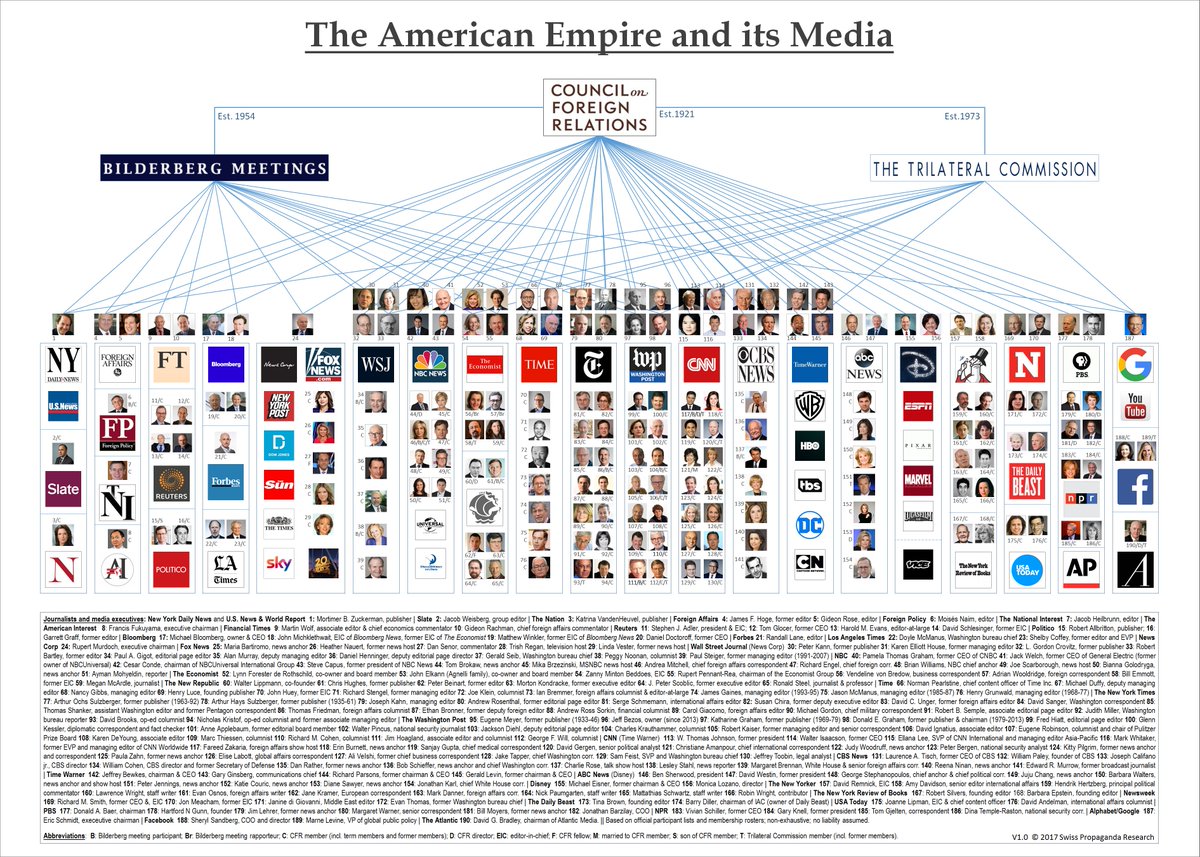 WHY DO WE NEED FORENSIC AUDITS AND HOW DO THEY DIFFER FROM STATE REQUIRED "CERTIFICATION AUDITS?"
Currently, an understaffed tiny federal agency (EAC) and 2 private testing companies (Pro V&V and SLI Compliance) are responsible for certification of our nation's voting systems and elections. One of the chief employees at the EAC is a former 10-year executive of Dominion Voting Systems.
Pro V&V and SLI Compliance like Dominion Voting Systems and Smartmatic are all members of CISA's Sector Coordinating Council.
Yes, you read that correctly, these companies are in charge of investigating and approving themselves.
The EAC is the same council that issued the "most secure election in American history" statement shortly after the election on Nov. 12th.
Instead of a "superficial" testing of the machines or hand recounts that just run the same printed ballot images through scanners, independent forensic audits are the only way to determine if an election was truly fair or not.
CONTACT YOUR STATE REPS AND DEMAND A FULL FORENSIC AUDIT OF THE 2020 ELECTION!!!
WHAT IS ADJUDICATION AND WHY ARE FORENSIC AUDITS NECESSARY?
Adjudication is the process of manually editing a ballot when a machine can't read a ballot and it's the easiest way to fraudulently alter a ballot. To be clear, recounts WILL NOT catch this type of fraud as simply scanning the already assigned altered ballots will not reveal this type of fraud. The only way to catch adjudication fraud is to have a full forensic audit of the machines, access to the adjudication records, access to the physical ballots, and matching forensic imaging of the ballots to the machines used. By law, all of these these things are required to be preserved for a minimum of 22 months following an election. Additionally, it's imperative to match the legality of the voter rolls along with each individual ballot. Essentially during adjudication, one could insert a blank ballot, assign the ballot to an individual within the voter rolls, and commit adjudication fraud that way amongst many others. This how it's possible to have massive fraud while the "totals" of a recount appear to be correct. Not only that but full forensic audits will also catch algorithm fraud, ballot fraud (illegally printed ballots), and more.
WHY IS A FULL FORENSIC AUDIT IMPORTANT?
A recent forensic audit of the Antrim County, MI dominion machines showed that that voting machines had a 68% error rate which violates Federal Election Commission Law (The maximum allowed is .0008%). High error rates result in illegally high adjudication rates. The mainstream media and Dominion, ES&S, Hart, and other officials are desperately trying to dismiss this report as it's the first domino that will lead the rest to fall. Reports are showing that the reason GOP poll watchers were kicked out while ballots were illegally counted was to commit widespread fraud.
Here's a video showing how the adjudication process works:
12 POINT ELECTION FRAUD SUMMARY
PLEASE NOTE THE SPREADSHEET BELOW IS A WORK IN PROGRESS AND IS REGULARLY UPDATED.  THERE IS SIMPLY SO MUCH INFORMATION COMING OUT SO FAST THAT WE NEED AN INTERACTIVE SPREADSHEET TO KEEP UP. WE RECOMEND USING A DESKTOP WITH THE SPREADSHEET.
A few of the links below may be broken. Sadly, there has been a MASSIVE undertaking to bury and sweep away the truth of what happened in the 2020 U.S. general election through big tech and media censorship. In spite of this we will continue to leave up broken links as a way to document what the media is trying to hide.